Snow Melting System Project Photos
In addition to small heated driveways and sidewalks, radiant snow melting systems are commonly used for commercial projects, such as large parking structures, runaway truck ramps, loading docks and more.

Easy to Customize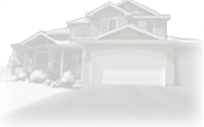 Radiant Snow Melting – Ideal for Heating Virtually all Surfaces
The Warmzone driveway heating system is safe and effective to use under just about any type of surface, including: asphalt, concrete, tile and brick pavers, and more. The many uses of radiant snow melting range from a variety of applications, including: heated driveways, sidewalks and walkways, parking areas, outdoor steps and stairways, loading docks and platforms, ramps and bridges, roofs and floors, etc.
The automated snow melting systems are also very easy to customize, allowing the systems to be designed specifically for each project, providing the most efficient snow melting solution possible. The radiant heat cable can be installed to heat uniquely shaped driveways or large commercial parking lots, ramps and loading platforms. The heated driveway systems are virtually maintenance free and are fully automated, with manual override capability.
For radiant heat snow melting applications under surfaces with pedestrian or vehicular traffic, the ClearZone radiant heating cable is one of the strongest, most durable and effective heat cables on the market.